A 90/10 approved version of gatorade! If you like to test your mettle with grueling sweat-fests, then you know the importance of staying hydrated: sweat steals your precious water stores fast, and stopping a great workout because you're too weak and dizzy to keep going is nobody's idea of fun. But you also don't have to depend on "sports drinks" that are more sugar than water to keep your energy up: here's a Watermelon Sports Drink that does the job right and tastes delicious.
You could blend this drink together before you head out for your workout, and just leave it in the fridge until you get back (or pop it in the freezer if you feel like a Slushie). Then when you stagger in covered in sweat and glory, you won't have to haul out the blender and start chopping watermelon, but you'll still have a recovery drink that gives you everything your body needs, with none of the junk.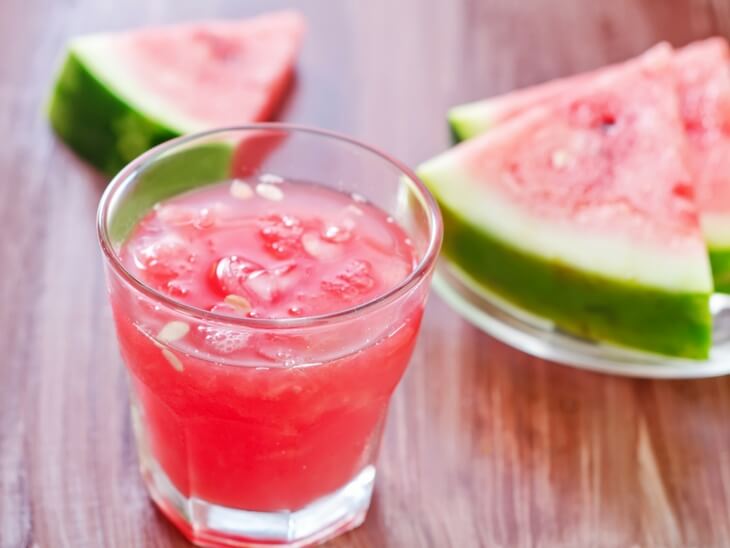 Ingredients
1

cup

coconut water

make sure it doesn't have added sugar or other junk

1

cup

watermelon

cut into cubes;

lime juice

about half of a lime

pinch

salt

optional
Instructions
Combine all the ingredients in a blender.

Blend until everything is smooth and serve.