WELCOME TO
90/10 NUTRITION
90/10 Nutrition is the place to learn and enjoy a "clean eating" lifestyle. You'll find hundreds of recipes that don't taste like diet food with no gimmicks or fads. 90/10 Nutrition is ALL about
REAL FOOD.
We strive to provide resources that make clean eating simple and enjoyable. Our goal is to hear you say, "I could eat like this forever." You can read more about our mission right here.
Here's what people are saying...
90/10 nutrition has helped me in so many ways. 90/10 was simple to understand and implement. It's become a nutrition lifestyle that I follow daily.
I love this nutrition community! Great recipes, great support, great people! This system works and it's all done by eating clean and eating nutrition REAL food. My favorite! Best group ever!
90/10 Nutrition just makes sense. It's simple. It takes all the guesswork out of eating healthy. It's not a fad, not a diet, not a gimmick.
I'm so glad I found the program! In the first 4 week challenge I lost 13 pounds! I know I have found the program that will help me reach my weight loss goals.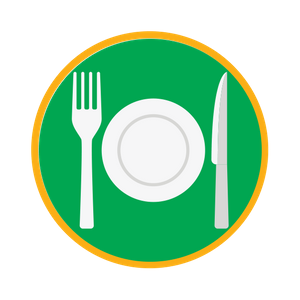 Our recipe database has hundreds of clean eating dishes that adhere to 90/10  Nutrition principles. Sear by Cuisine, Ingredients, Courses, Keywords and more.  Give it a try!

Don't know what 90/10 Nutrition is? Our quick introduction video will walk you through our clean eating system in just a few minutes. Learn the basics and get started! 
Every week we release new 90/10 Nutrition blog posts with tips, recipe compilations, guest posts and more to help you stay on track with clean eating!
WHAT IS 90/10 NUTRITION?
90/10 Nutrition is all about CLEAN EATING. That means we focus on eating food with as little processing and chemicals as possible. We like to think of it as "low ingredient" eating. We focus on the ingredient list rather than the calories, carbs, fat, and protein found in your food. We find that when we get rid of the "fake food" that is all too prevalent in our food supply, we get healthier without cutting out entire food groups or macronutrients. With this approach, we don't feel deprived and we still reach our goals, which makes it easy for 90/10 to become a lifestyle.
THE TIERS
90/10 is based on three simple tiers.  You eat 90% of your daily intake from the green tier (the cleanest foods), no more than 10% from the yellow tier, and nothing from the red tier.  It's that simple.
You can check out the tiers under "learn 90/10" in the main menu or download them with the button below.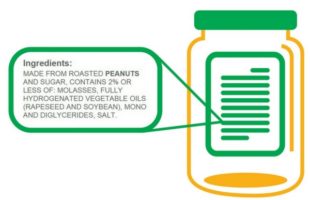 READ INGREDIENTS
Instead of reading the calories, fat grams, protein grams, and carbohydrate grams on the "Nutrition Facts" label, we read the Ingredients and compare them to the tiers.  When you eat REAL FOOD it makes a difference.
That's it!  No counting calories, points, or macros.  Just eat real food!