Greek food has always been a favorite of mine.  The flavors of feta cheese and kalamata olives, along with herbs like rosemary, oregano, and thyme, blend together in amazing ways.  We have over a dozen Greek-inspired recipes in our database, but this blog compiles 10 of our current favorite healthy Greek recipes in our site.
These 10 healthy Greek recipes are not all something you would find if you went to Greece.  Most of them are pretty authentic but some are just simply inspired by Greek flavors and ingredients.
You have to give the Slow Cooker Chicken Gyros a try.  They're easy and always a hit with everyone.  The Greek spaghetti is such a fun take on spaghetti for those of us that love the Greek and Mediterranean flavors.  Don't miss the quiche or the calzone either.  Oh heck, put them all on your list to try!
What makes them "Healthy Greek Recipes"?
Whole, Fresh, Real Foods:  These recipes just use real food.  Most of the ingredients are things that don't even have a nutrition facts label at the store (things like chicken, vegetables, whole grains and fruits) because they are just whole foods.
No Added Sugar:  The ingredients called for in these recipes have no added sugar.  You won't find ingredients that typically have cane sugar, maltodextrin, dextrose, or artificial sweeteners.
No Other Red Tier Ingredients:  We never use red tier ingredients in our recipes.  That is, we never use ingredients listed on our red tier which lists the foods that we do not eat on a daily basis.
These recipes are free of refined grains, refined sugars, and preservatives and are made from REAL FOOD!
10 Healthy Greek Recipes
Use the thumbnails or the dot navigation to look through all 10 healthy Greek recipes.  When you see one you like, click the main image to go to the recipe (opens a new window).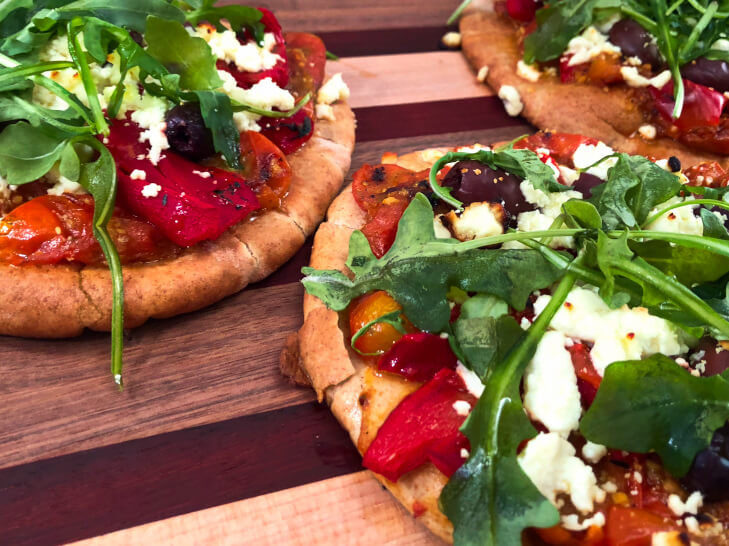 Did you decide to make some of these?  Tell us about it in the comments!