New Home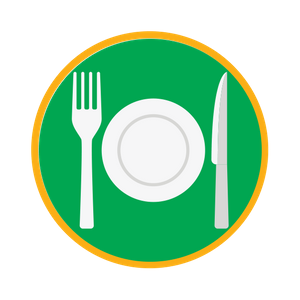 We have a recipe database of hundreds of clean eating recipes that meet the 90/10 principles.
Our recipe database is searchable by cuisine type, ingredients, courses, keywords and more.  Give it a try.
Don't even know what 90/10 Nutrition is?  That's not a problem.  We have the "90/10 Academy" to walk you through our clean eating system in just a few short steps.
We'll give you all the basics and help you get started with 90/10.
Every week we release new blog posts with tips, recipe compilations, guest posts and more to help you stay on track with clean eating.
WHAT IS 90/10 NUTRITION?
90/10 Nutrition is all about "clean eating".  That means we focus on eating food with as little processing and chemicals as possible.  We like to think of it as "low ingredient" eating.  We focus on the ingredient list rather than the calories, carbs, fat, and protein found in your food.  We find that when we get rid of the "fake food" that is all too prevalent in our food supply, we get healthier without cutting out entire food groups or macronutrients.  With this approach, we don't feel deprived and we still reach our goals, which makes it easy for 90/10 to become a lifestyle.
The following is a quick and basic overview of how 90/10 Nutrition works.  Of course, you can always get a more in depth overview in video format in our Academy as well.
THE TIERS
90/10 is based on three simple tiers.  You eat 90% of your daily intake from the green tier (the cleanest foods), no more than 10% from the yellow tier, and nothing from the red tier.  It's that simple.
You can check out the tiers in our Academy here or download them with the button below.
READ INGREDIENTS
Instead of reading the calories, fat grams, protein grams, and carbohydrate grams on the "Nutrition Facts" label, we read the Ingredients and compare them to the tiers.  When you eat REAL FOOD it makes a difference.
That's it!  No counting calories, points, or macros.  Just eat real food!
Oops!
Looks like you either don't have an account OR you are NOT LOGGED IN.
The page you are trying to access is for members of our Clean Plate Club or our Affiliates.
If you are a member or affilate already, please login below.
Not a Member Yet?
LESSON 8
Final words from the coaches
Change your mindset to go ALL IN!
Trust the process and follow the simple guidelines
THE WHAT AND THE WHY:  Have a measurable and specific goal and real reason for going after it. We call this the "what" and the "why". WHAT are you trying to acheive and WHY? The "why" is so often overlooked. People stop at "I want to lose 20 lbs". Why do you want to lose 20 lbs? What will your life look like and how will it improve if you lose 20 lbs? Dig deep on this one and find your WHAT and especially your WHY and then write them down!
FRIENDS AND FAMILY:  Let the people close to you know about your WHAT and your WHY—having them on your side will help you achieve those goals! They don't have to have the same goals as you as long as they understand how serious you are about them so they can support you. Let them know that you are counting on their support even if you are not asking them to go down the same path themselves.
UNDERSTAND THE 90/10 GUIDELINES:  In Step 3 of the Academy, we went over how 90/10 works. Make sure you have your tiers, you understand the basics, and you are ready to go for it. Don't go into it thinking "I will just eat healthy" without paying attention to the tiers. Go all in!
CLEAR THE CUPBOARDS:  Clear the cupboards, pantry, fridge, etc, of all unhealthy foods. If it's not aligned with your goals—toss it! Soon it will be time to go shopping so you have all those healthy foods available in your kitchen and you can prepare recipes that you planned that meet the 90/10 Nutrition Plan.
MEAL PLAN:  Plan out your meals (especially dinners if that is your most difficult meal). Try planning them all on Saturday or Sunday for the entire next week. Make your shopping list as you plan your meals and then go shopping for all that healthy food! Pack your pantry and your fridge with the good stuff so you can execute that meal plan. It doesn't take that long and will make the rest of the week so much easier. Use our MEAL PLANNER feature to make it super easy!
BEFORE PICTURES AND MEASUREMENTS:  Be sure to take your "before" photos and measurements—you can't go back and do it later. You are about to start a great journey and you are going to want to document it every step of the way! Don't worry, you don't have to show anyone if you don't want to, but you will regret it if you don't have good comparison pictures and measurements!